Council paving slabs are heavy-duty, often concrete cast, paving slabs. They are commonly referred to as "council paving slabs" as you are most likely to see them on publicly owned roads and pathways. These slabs are often chosen when the project needs a paving stone that is able to handle heavy footfall. Some projects, especially public works, have additional accessibility requirements, and council paving slabs are smooth but grippy enough to provide a safe and accessible walkway for the visually or physically impaired that use public walkways.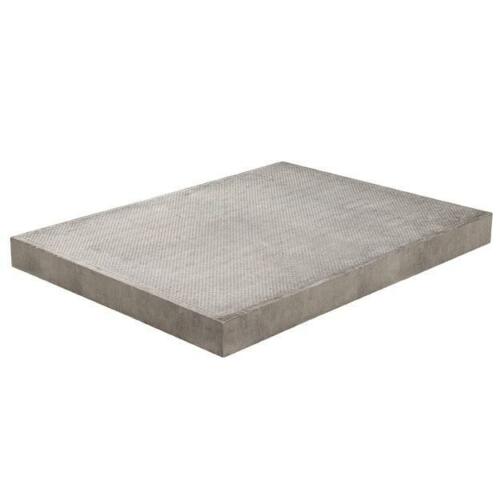 What Exactly Are Council Paving Slabs?
You will find that council paving slabs are thick cement paving slabs. While they can be used by anyone, they are commonly used by the council as they offer high durability for heavy traffic areas. They are also popular for councils due to their affordable pricing and the fact that they are available in bulk.
Traditional council paving is solid concrete paving slabs. It gives the council a low-cost, long lasting paving surface that is suitable for high traffic areas throughout the year.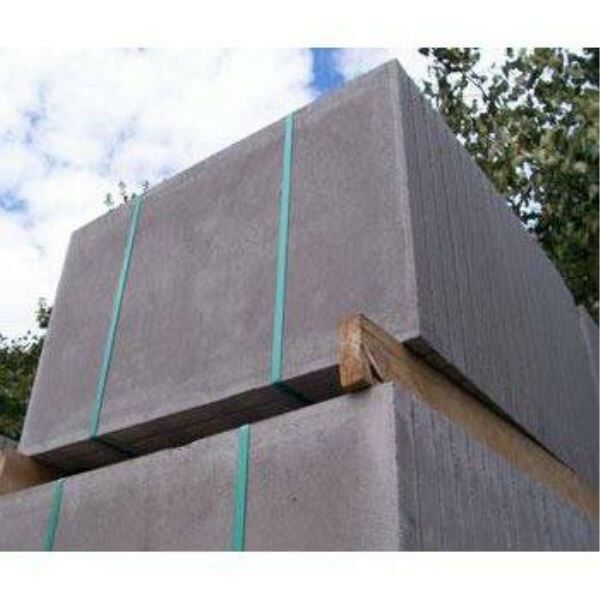 Should You Use Council Paving Slabs?
Due the name containing the word "council", people are often under the impression that these are exclusively to be used for civil purposes. But this is not true at all - you can use council paving slabs as you see fit. They are often available to purchase from merchants and widely available across the UK. 
However, the reason why these are much less common on a residential project is quite simple: they are very boring! It sounds harsh, but they are dye-less cast concrete slabs with no variation. Not something particularly attractive for a well designed outdoor space. 
If they were cheap to buy, it may be understandable and appropriate for some projects. But checking in at around the same price as a natural or coloured alternative, they are no cheaper than some colourful sandstone alternatives. They are just simply not that common for residential use.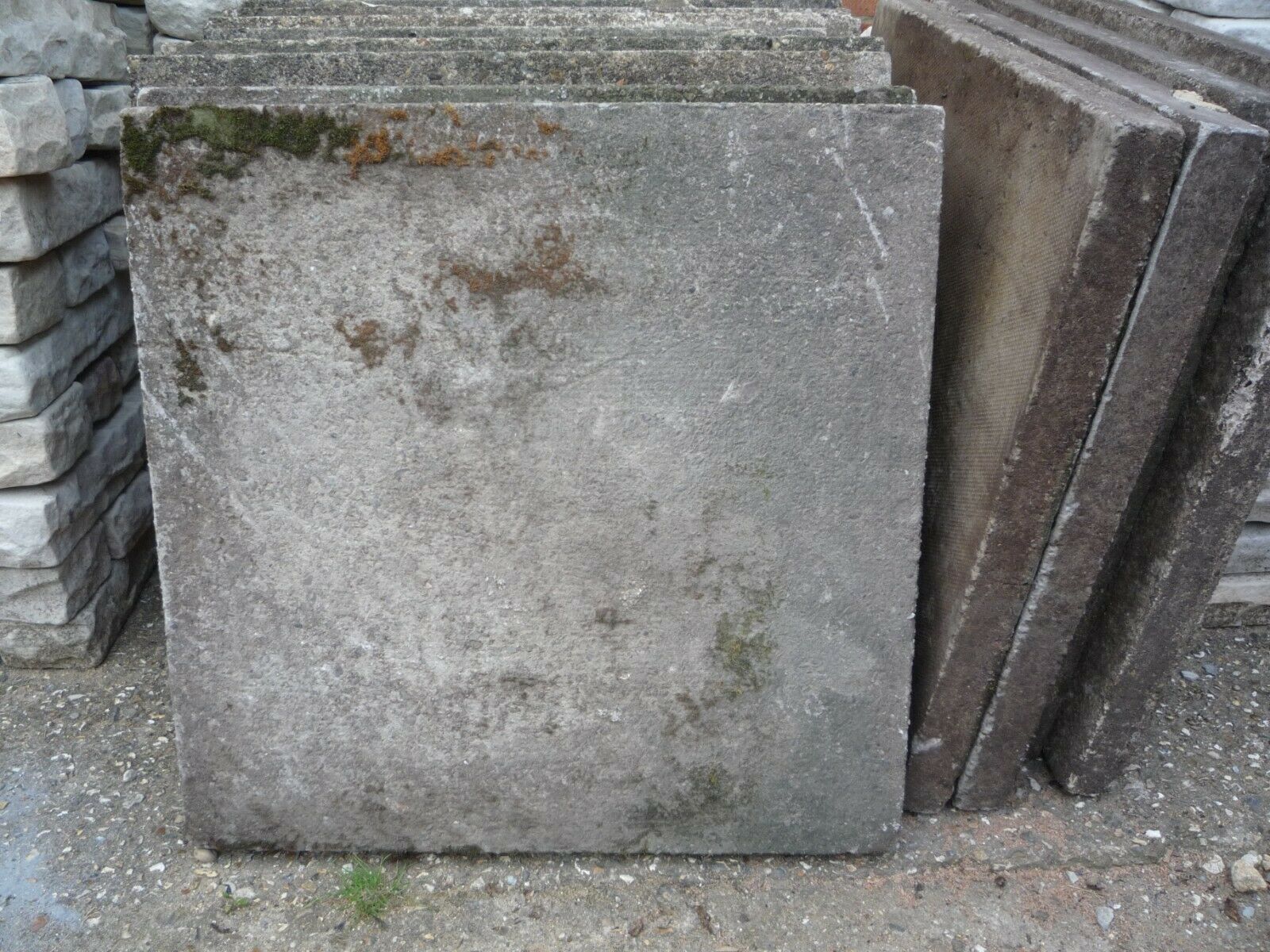 What Are The Best Alternatives To Council Paving Slabs?
Kandla Grey Sandstone Paving Slabs
Instead of bland council paving, we would recommend a natural stone paving slab alternative. Even if you like the effect of an all-grey patio, a natural sandstone or limestone has a massive edge in appearance without sacrificing on substance.
Natural sandstone paving is also widely available for the same sort of price. The most popular natural sandstone is a Kandla Grey Sandstone tile. They have a natural colour blend of grey's rather than just a single muted grey look, and they will compliment almost any space while adding lots of style.
Even just a simple change to natural stone rather than the flat concrete alternative, the area is just brought to life with a decorative blend of greys across the surface. At almost identical costs, it's a no brainer. So, if you are after a grey slab to use for your space, have a look at our Kandla Grey page below: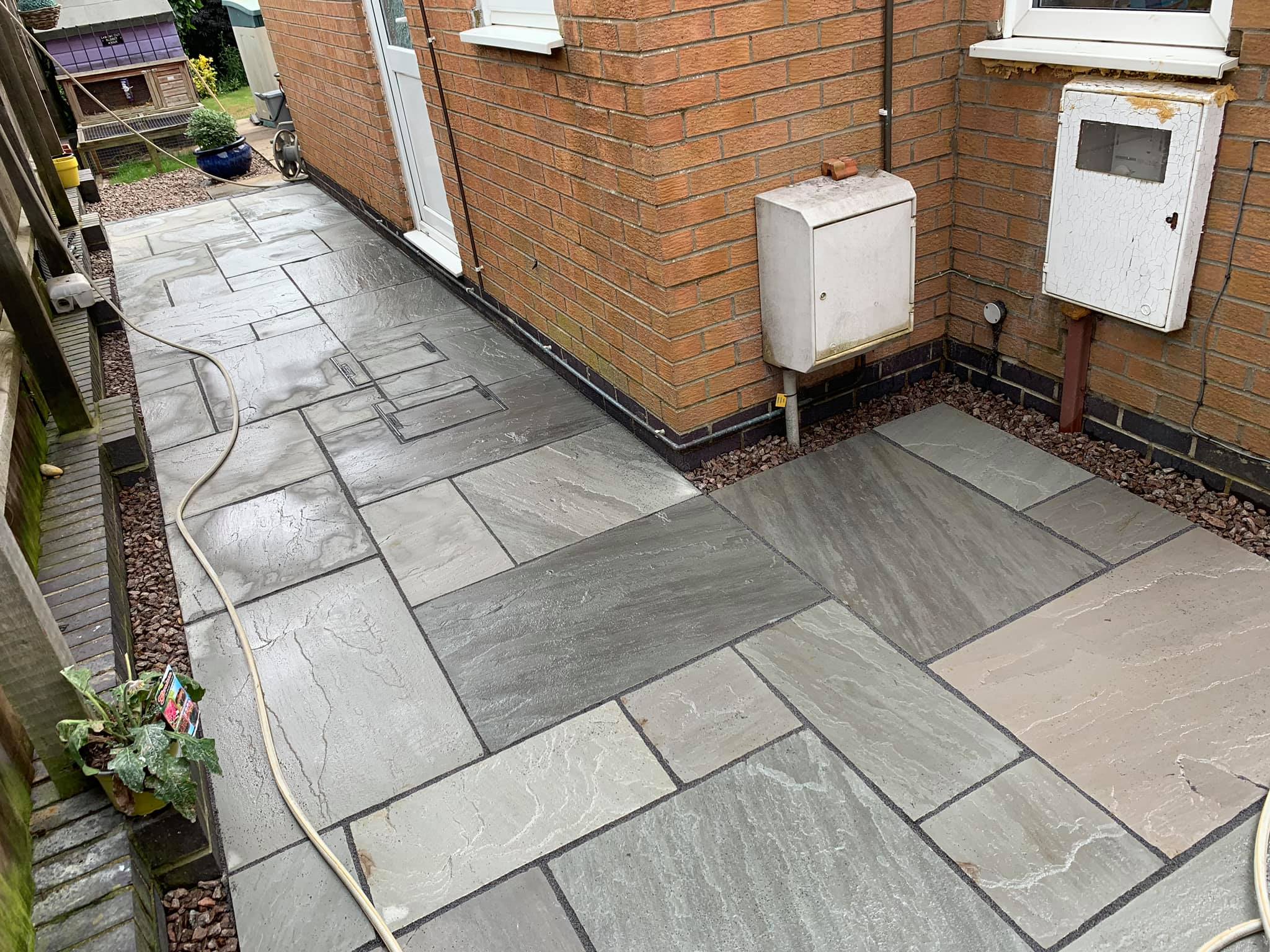 Kota Blue Limestone Paving Slabs
Kandla Grey is very popular, but natural sandstones do have a rough surface finish, which might not be to your liking. If you liked the smooth finish on a council paving slab, that doesn't mean you have to sacrifice on style or colour palette. Smoother finishes are found on natural limestones, and these are just as readily available as a natural sandstone.
If you look at the image below, you can see that you get all the benefits of a smooth council slab, but with a naturally varying colour palette which enhances the space with ease. Limestone is a smooth natural stone so gives the desired smooth effect of a council slab, but has a more subtle blue hue that brings a space to life more than a drab chunk of concrete ever could.
Visit our Kota Blue limestone paving page for more info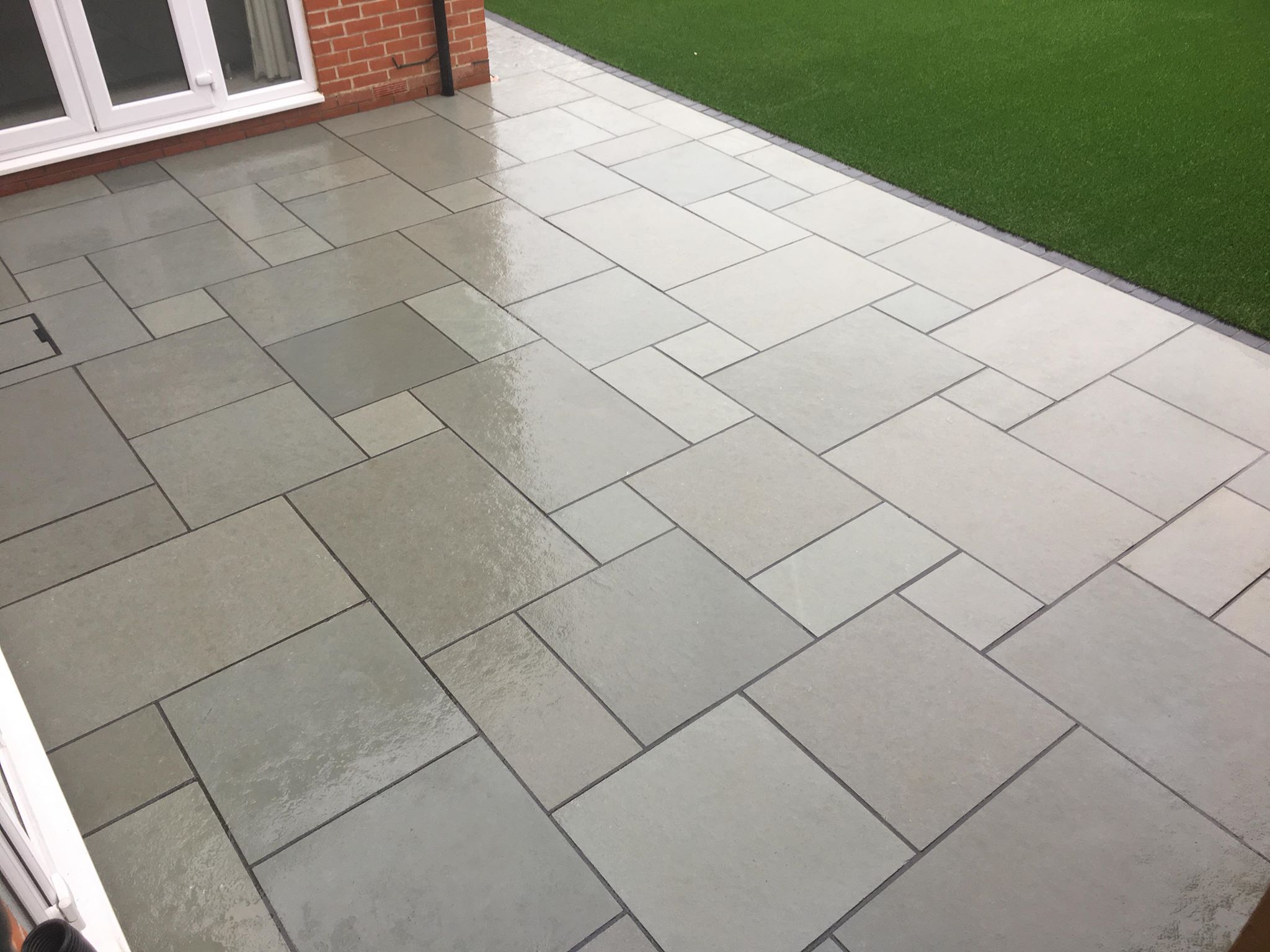 Still unsure?
With so many options to choose from, it can be a bit overwhelming. Especially if you've been told to go out and find council paving slabs. Council slabs are old news; they were often the go-to option 20-30 years ago, so using them is often a habit for more experienced installers. But since those times, natural stone is imported in large volumes and is readily available across the whole UK. Natural stone is so much more impressive - and not not mention less backbreaking to install! - for the same money. Council paving is simple not a good option any longer.
If you do have any questions, or would like a bit more clarity on why you should or shouldn't choose a certain type of paving slab, why not call our experienced paving specialists now with your council paving needs? They will take the time to understand the project and the budget, before recommending the perfect council paving alternative to meet your requirements.