***FREE DELIVERY ON ALL ONLINE ORDERS***
Flexible Payments Now Available With Klarna

With Klarna, you now have a variety of flexible payment methods available at checkout,
Dimensions

All paving is calibrated to 18mm. Please allow a tolerance of up to +/- 4mm.

The Sizes: Kandla Grey slabs are available in either the mixture of sizes below:

90cm x 60cm
60cm x 60cm
60cm x 29cm
29cm x 29cm

OR

Packs of a single size in the following options:
Slab Edge Type

The Edges: Clean-Cut Sawn Edges -Smooth edges that have been cut by machinery to give an amazing, contemporary finish.
Shipping & Returns

Full delivery & returns policy can be found here.

Damages & issues must be reported within 24 hours of delivery to ensure damages didnt occur on site.

If you wish to return goods, please inform us within 24 hours and we will arrange a return of your goods. The refund amount will be less delivery fees and a 20% restocking fee.
Share
View full details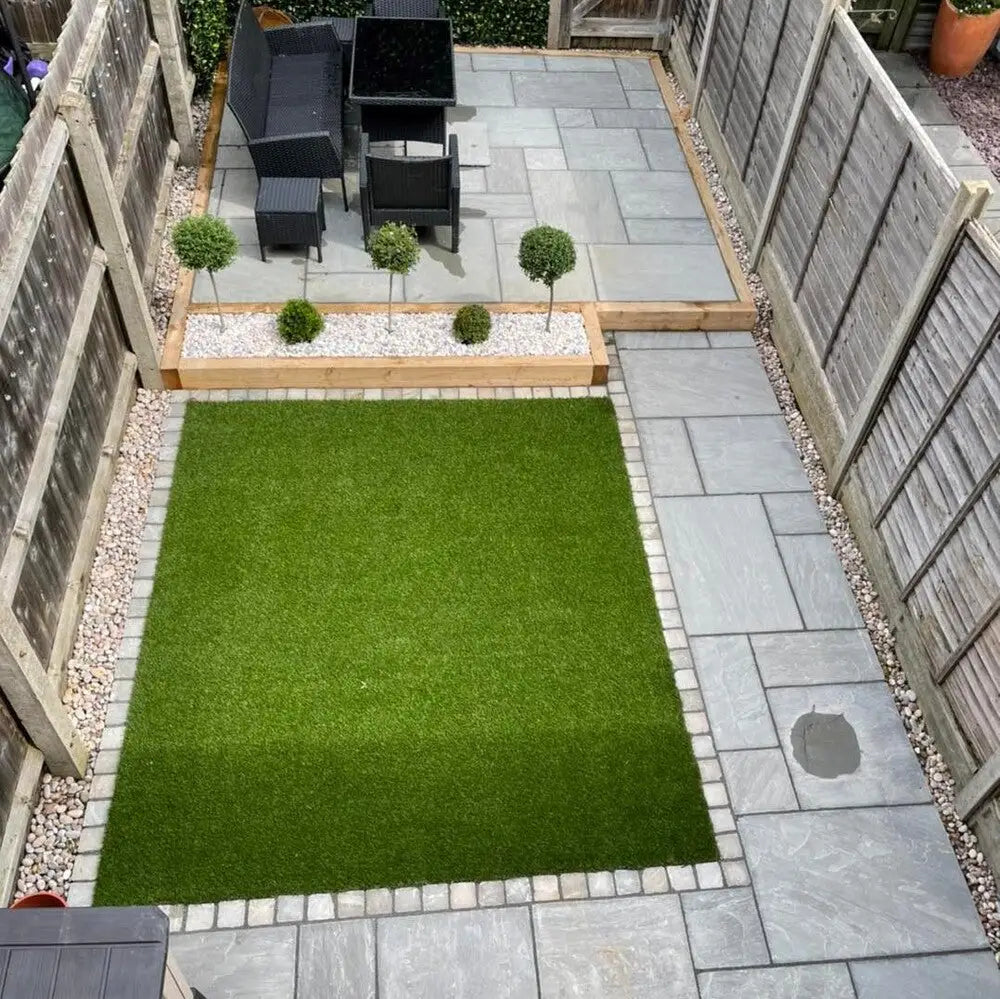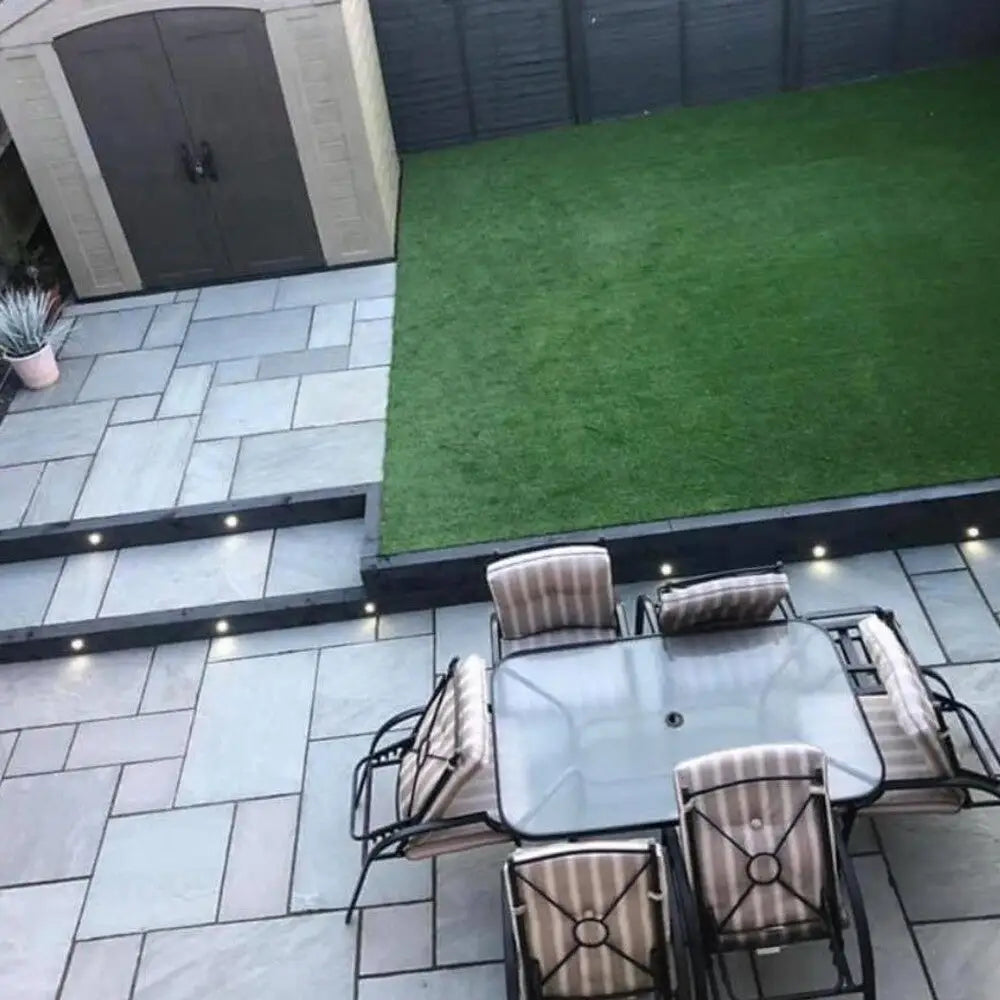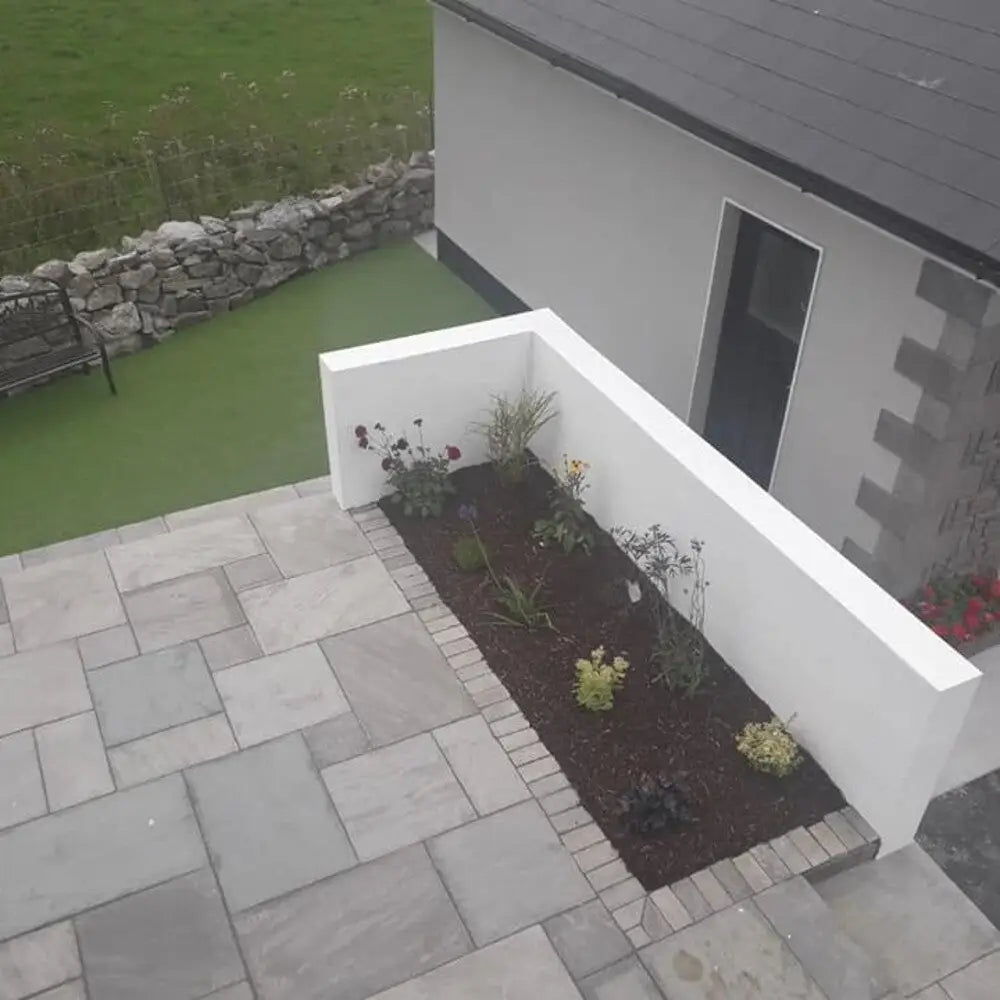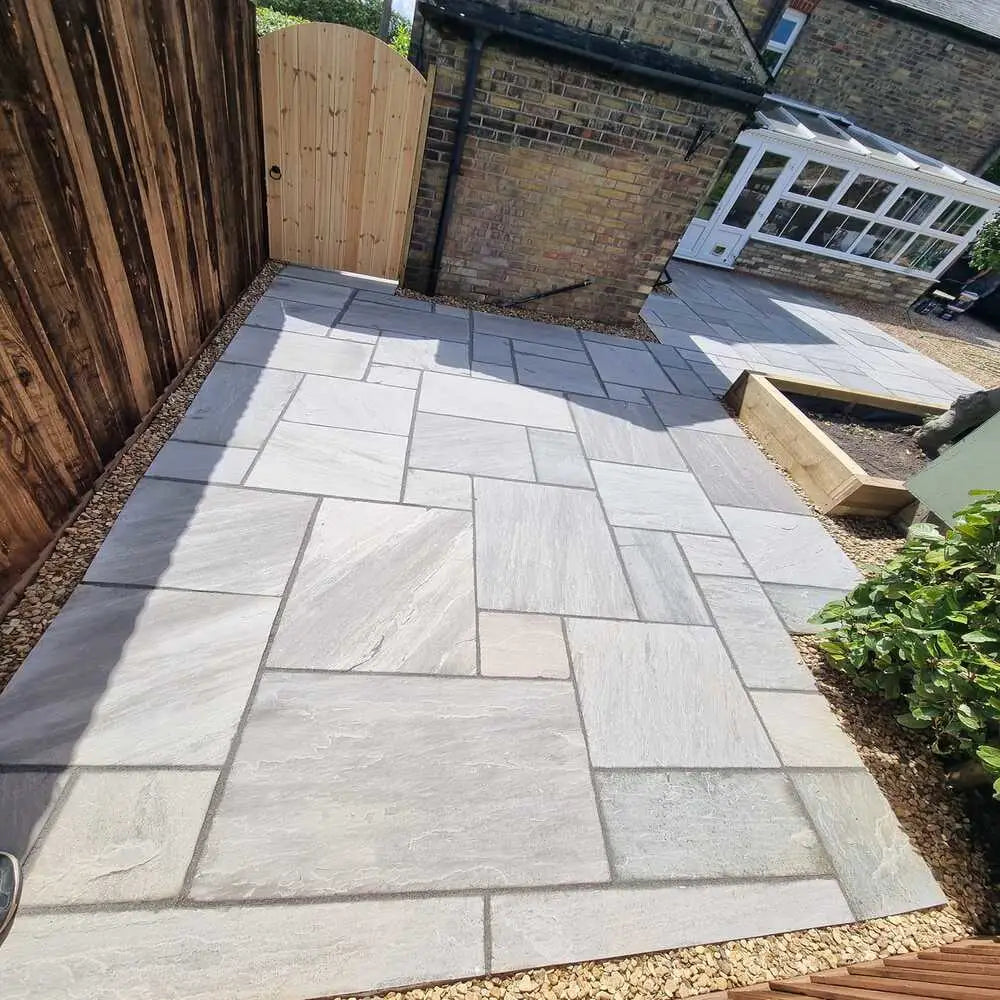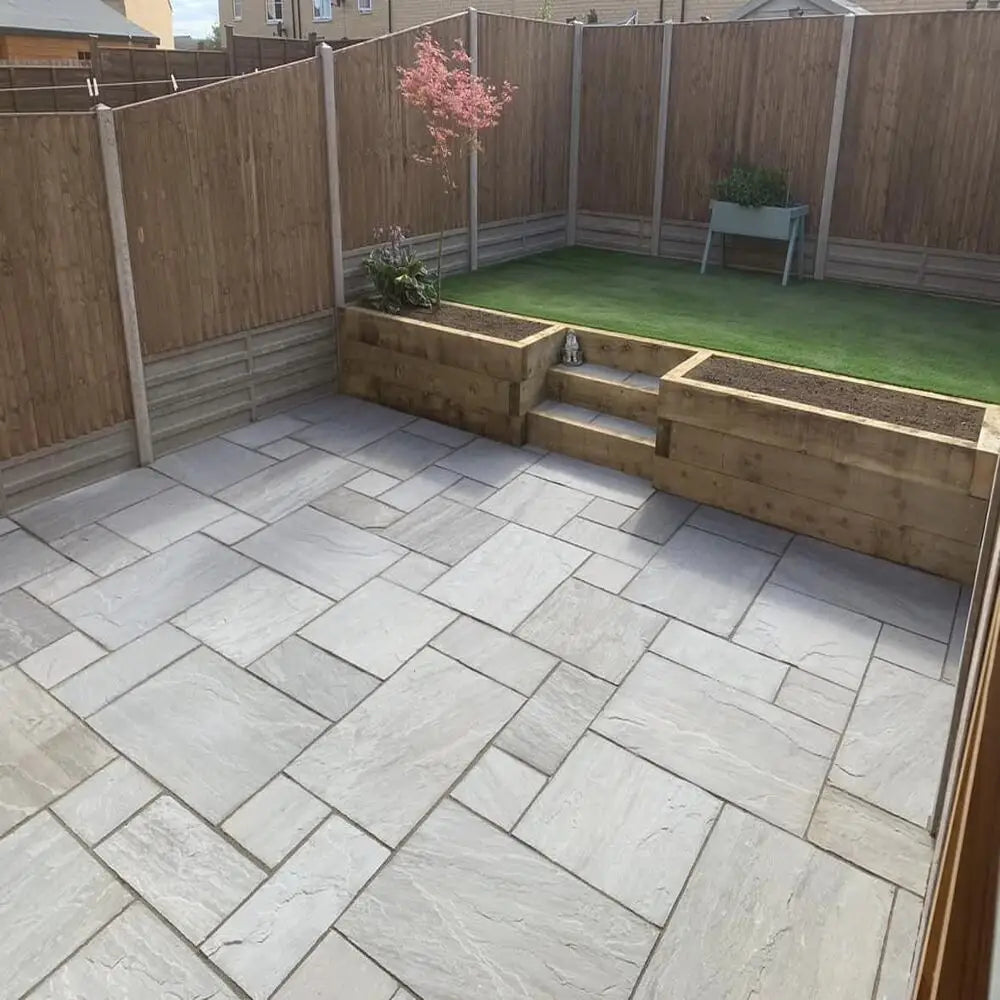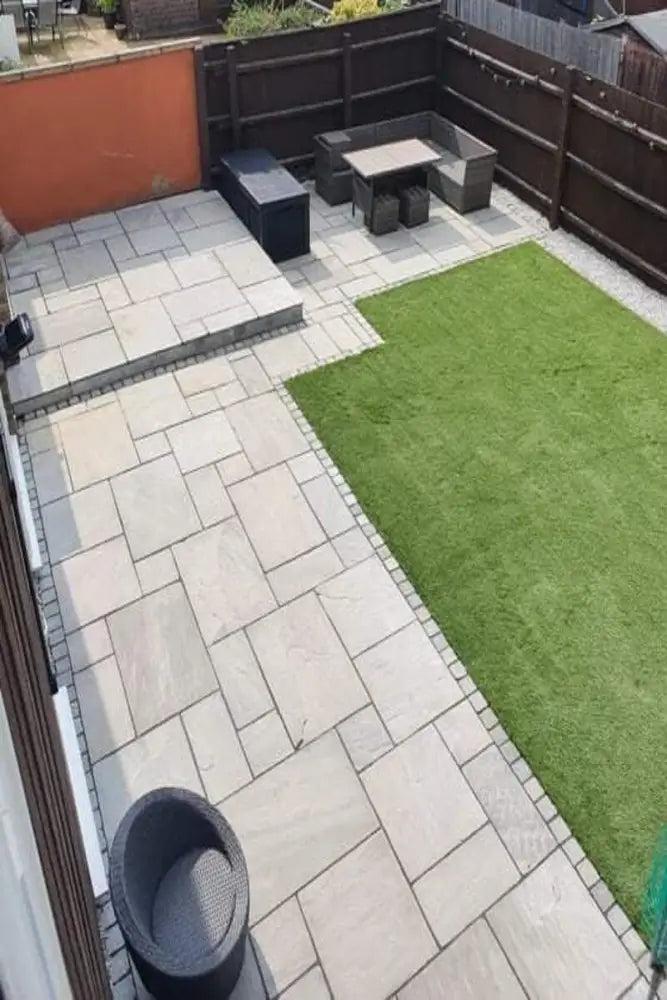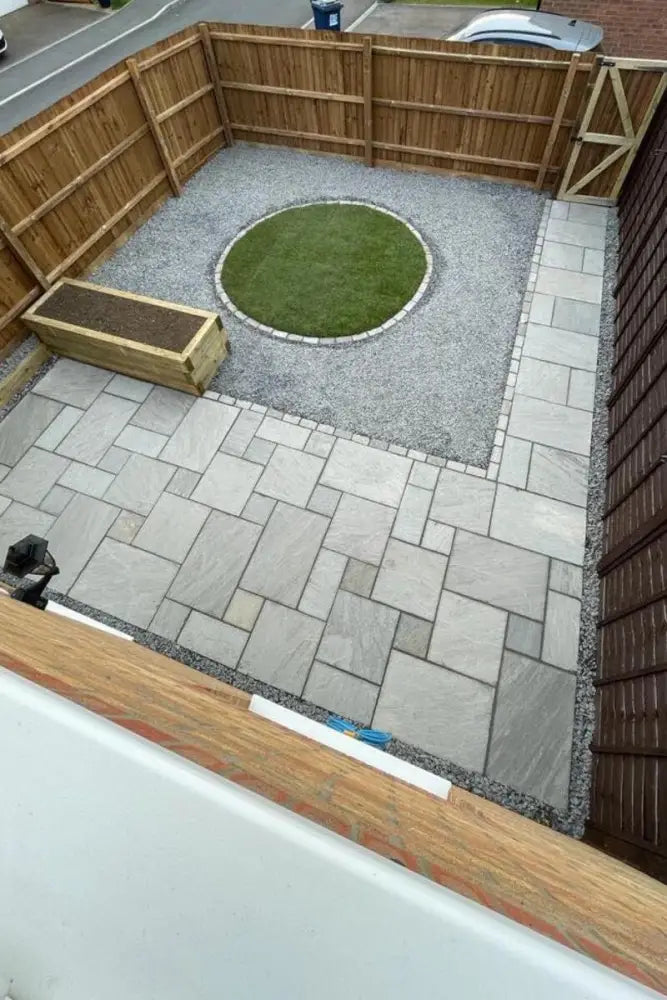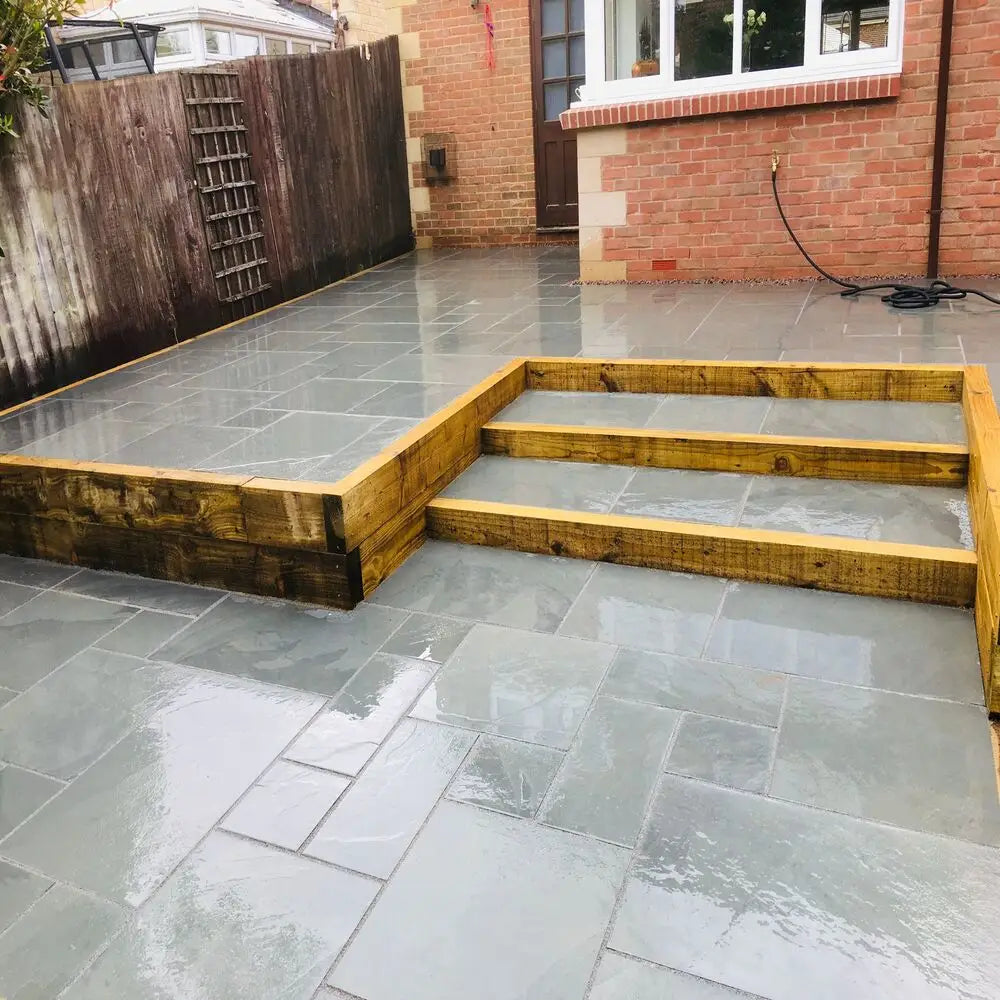 Free Delivery
Understanding Our Delivery Costs: Online Vs Offline Ordering
For Online Orders:
When you place an order through our website, the price you see already includes FREE delivery to the UK mainland. It's our way of simplifying the process for you, ensuring a seamless and transparent online shopping experience.
Next Day Delivery Option: If you're in a hurry, we offer a Next Day Delivery service. This will be calculated and applied at checkout should you choose this option.
For Offline Orders:
When you choose to order via phone, email, or in person at our store, our quote might list delivery as a separate item. It's not about being less transparent; it's simply a different method of processing orders, where each component is itemized to allow for a detailed discussion and understanding of your needs.
Price Equality Assurance: Whether online or offline, we strive to maintain pricing consistency, ensuring you receive the same value no matter how you prefer to shop with us. The overall cost will likely be very similar, regardless of the method you choose.
Your Choice, Your Comfort:
Whether you opt for the inclusive convenience of online ordering or the detailed approach of offline ordering, we're here to accommodate your preferences. The choice is yours, and we respect it.
Please note: The inclusion of delivery costs in online prices is exclusive to online orders and can't be altered or removed for offline orders. It's our commitment to uphold the integrity of our pricing structure, providing you with clear, uncomplicated, and honest pricing, every time.
Cheap Kandla Grey Paving Slabs
Looking for a cost-effective way to add style and practicality to your outdoor space? Our Affordable Kandla Grey Indian Sandstone Paving slabs are just what you need. Offering the same consistent grey palette, these slabs suit both modern and traditional settings, adding charm and durability that stands the test of time.
Don't mistake their affordability for compromised quality. Despite being slightly thinner, these slabs are still resilient and designed to withstand daily wear and tear gracefully. They maintain their beauty even amidst the hustle and bustle of daily life, promising you a stunning patio that won't fade over time.
Easy maintenance is another hallmark of these Affordable Kandla Grey Indian Sandstone Paving slabs. A regular sweep and occasional wash are all you need to keep them in their prime. Choose this paving option for a cost-effective, low-maintenance, and visually stunning patio solution.
Cheap Kandla Grey Paving - Interactive Patio
Say goodbye to uncertainty! - with our interactive patio, you get to see and approve the exact look before you order. No guesswork, no surprises, just your perfect patio!
Hit the "Options" button to see all the different options you have!
FAQs - Cheap Kandla Grey Paving
Will the thinner design of the Affordable Kandla Grey Indian Sandstone Paving slabs impact their durability?

Despite being slightly thinner, these slabs are still incredibly durable and designed to withstand daily wear and tear, ensuring they maintain their beauty over time.
Is the maintenance of these slabs difficult due to their affordability?

Not at all! The Affordable Kandla Grey Indian Sandstone Paving slabs are very easy to maintain. A regular sweep and occasional wash are all you need to keep them looking their best.
Are these affordable slabs suitable for all kinds of outdoor spaces?

Absolutely! The consistent grey colour palette of these slabs makes them a versatile choice, fitting both modern and traditional settings beautifully.
Does the affordability of these slabs compromise their aesthetic appeal?

Not at all! Despite being more cost-effective, these slabs, alongside our cheap paving slabs range, retain the stunning visual appeal of their higher-priced counterparts, ensuring an elegant and stylish outdoor space.
Choose an Award Winner
Ordering online can be stressful, especially with large bulky items. But you can guarantee you are in good hands by choosing a proven award winner.
Overall Small Business of the Year 2018
Trade Business of the Year 2018
Business Owners of the Year 2019
Fast & Free Shipping

Easy shipping available as soon as the very next day.

Free delivery on all online orders.

Money-Back Guarantee

Is your order not up to our usual standards? Let us know and we will either replace on a next-day service or provide a full refund. You're in very safe hands.

Secure Payment Handling

Choose one of many secure payment methods including Apple Pay, PayPal & Worldpay. All 100% secured with advanced payment encryptions.
Take a look at what our customers are saying:
Trade Customer?
Join our growing list of trade customers that enjoy perks such as credit accounts, trade discounts and an annual Trade Treat day.
2022 Trade Treat Day was a Gokarting Grand prix day.
+ + + Plus + + +
£50 off your first FOUR orders when opening a new trade account.
Open Your Trade Account